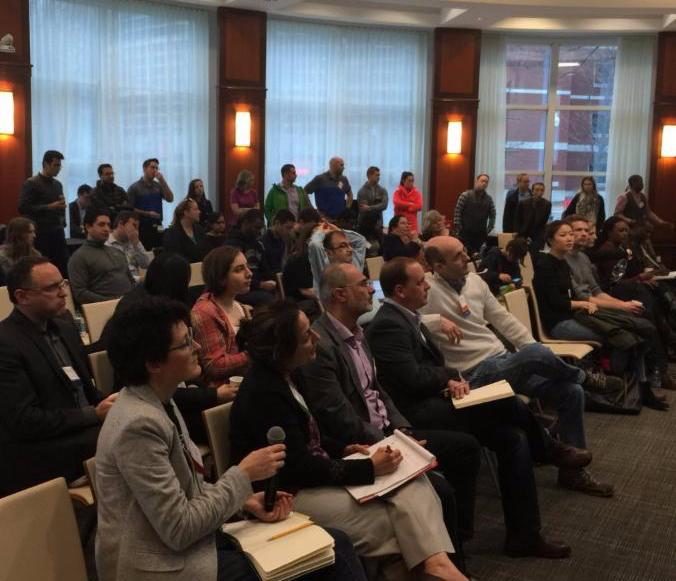 Nurses have plenty of ideas about making meaningful impact on the complex tangle of healthcare policies, procedures, and treatments that affect their patients. Nurse Hackathon 2017 proved that to be true! With over 150 people in attendance the 3 day event, March 24th-26th was a tremendous success! The hackathon was run by the Nurse Innovation & Entrepreneurship at Northeastern University with the help of LiveWell RERC research staff as mentors (Christine Gordon, Kevin Caves and Leighanne Davis). See below for the winning teams and pictures!
1ST Place Team: HerraCare
Jai Farswani, NEU Alumni 2011
Michelle Anderson, CLNC, BSN
Kelley Reiger, PNP, MSN, RN
Holli Delaporte CNA
Amin Karimpour
HerraCare is a medical device designed to treat and manage incontinence. This team is well on it's way - we will keep you updated on their development.
2nd Place Team: BreathBalanceTM
Judy Lipperman, RN, BSN, Creative and Engaging Health Care Innovator,
Christine Gordon, MPH, Consortium on Technology for Proactive Care, Northeastern University
BreathBalanceTM is a lifesaving mobile platform for individuals with respiratory disease that harnesses modern technologies to deliver life-saving just-in-time interventions.
3rd Place Team: IVSafT
Maggie McLaughlin RN ,BSN ,VABC
Melinda J Watman BSN ,MSN, MBA
Kristin M. Kunze RN, BSN, CCRN-CSC, SRNA
Congratulations to our 3rd place team composed of 3 nurses. IVSafT created a new IV system that will decrease injuries and infections for those who have IV treatments. Stay tuned for more information on IVSafT as they pursue their patent and move this idea into a product!